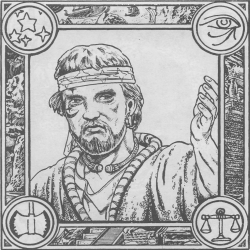 Mynbruje is a Passion of Barsaive.
Ideals
Justice, Compassion, Empathy and Truth
Appearance
Usually an old man or woman of any race.
Common Elements
Balanced scales, executioner's axe, stars, a comfortable place to rest.
Powers
Mind reading, easing the suffering of others, perceiving obscure clues and travelling through the thoughts of Namegivers.
Index